Are you able to unlock the safe?
Which team is the quickest to decrypt the clues and crack the code?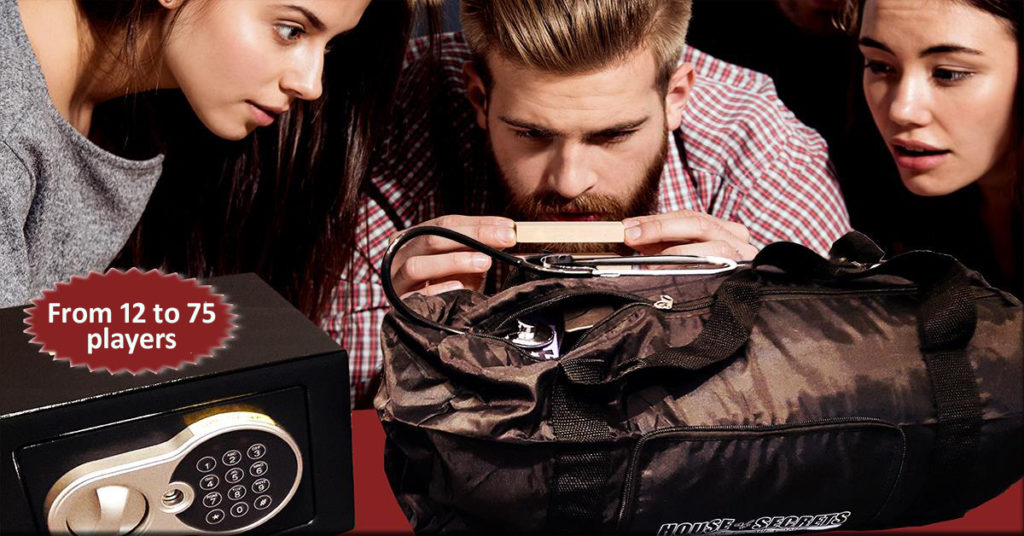 The story
A man has been brought in for questioning by the police. They suspect him for trying to break into a safe, but without evidence they will have to release him within 60 minutes. You have come across a bag with the man's tools and clues. Is your team able to figure out the clues and use the tools correctly? If you do, you have the chance to slip away with the contents of the safe!
The game
The game and the puzzles are similar to those you can find in a normal escape room, except that these ones are portable and customized for larger groups. Our Game Masters will bring along all the required equipment, and meet you wherever you need. They can assist you in either Norwegian or English, although the clues in the bag will be in English.
The teams
Safe of Secrets is a team-based game. Each team consists of 4–5 players who will have to work together to overcome the challenges. They must solve a variety of exciting tasks in order to open the safe. Multiple checkpoints along the way are there to compare the team's performance to their opponents.
Safe of Secrets is well suited for 10 to 75 players. However, we are continuously working to increase the upper limit. Please do not hesitate to contact us, even if you represent a group of more than 75 people.
Who?
Safe of Secrets brings the highlight to a number of occasions; such as summer parties, christmas parties, team-building events, kick-offs, conferences or bachelor/bachelorette parties. Safe of Secrets is the perfect choice! Because of the high level of difficulty we recommend that none of the players are younger than 13 years old.
What is needed from you?
– A venue that is big enough for all the players. Smaller groups can use Rendezvous Kro or Peppes Pizza at Løren if they want to.
– Table with chairs for each team, spread in one or more rooms
– Defined teams with team names
– One smart phone with internet for each team
– About 80 minutes for the game
– Optional: a prize for the winning team
Interested?
Does this sound exciting?
Please contact us at booking@houseofsecrets.no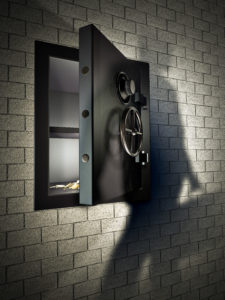 Prices
At Peppes Pizza at Løren:
10–20 persons (2-4 teams): NOK 300,- per person incl. VAT (+ a requirement to buy something at the restaurant).
At other venues in Oslo:
12–75 persons (3-15 teams): NOK 350,- per person incl. VAT
Outside of Oslo, or for groups of more than 75 persons:
Send us a request at booking@houseofsecrets.no
English | Norsk
---


booking@houseofsecrets.no


Messenger


401 74 920